Creating terrain with jiglib and alternativa3d 7
If you aren't familiar with JigLibFlash it's a great open source actionscript 3D Physics Engine and is setup to integrate with different 3d engines in flash. Whilst alternativa3d isn't officially supported yet the guys over at glasses factory have created some classes that connect both the libraries together. To see what possibilities this offers for alternativa3d users check out the video on their blog here. Whilst I'm still new to jiglibflash i thought i would put together how to create terrain based upon the papervision implementation examples i found with the download, before we begin you will need to download the jiglibflash from here and the glasses factory classes from here or here.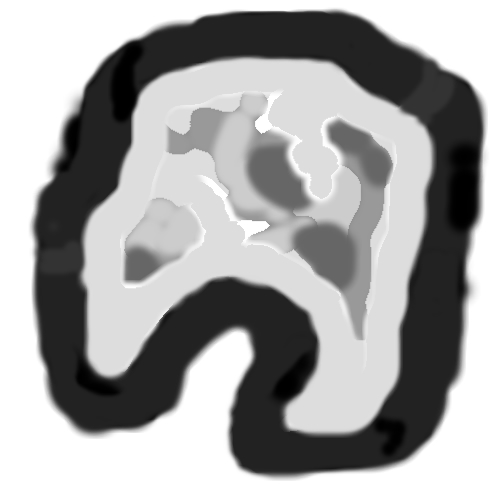 What this example does is take the heightmap2.jpg file from the jiblibflash examples and creates molds the terrain based on this image from a plane. Here is the code i created.
package


{


        import alternativa.engine3d.containers.ConflictContainer

;


        import alternativa.engine3d.controllers.SimpleObjectController

;


        import alternativa.engine3d.core.Camera3D

;


        import alternativa.engine3d.core.View

;


        import alternativa.engine3d.materials.FillMaterial

;


        import flash.display.Bitmap

;


        import flash.display.BitmapData

;


        import flash.display.Sprite

;


        import flash.display.StageAlign

;


        import flash.display.StageScaleMode

;


        import flash.events.Event

;


        import flash.geom.Vector3D

;


        import jiglib.geometry.*

;


        import jiglib.physics.*

;


        import net.glassesfactory.alt3dkit.jiglib.*

;


        

[

SWF

(

width

=

"800"

, 

height

=

"600"

, 

backgroundColor

=

"#000000"

, 

frameRate

=

"60"

)]


        public class 

test

 extends Sprite
        

{


    		

[

Embed

(

source

=

"hightmap2.jpg"

)]


    		public var TERRIAN_MAP:Class

;


    		public var container:ConflictContainer

;


                    public var view:View

;


                    public var camera:Camera3D

;


                    public var cameraController:SimpleObjectController

;


    		private var terrain:GFAlt3dTerrain

;


    		public 

function

 test

()

:void 

{


    			stage.scaleMode 

=

 StageScaleMode.NO_SCALE

;


                            stage.align 

=

 StageAlign.TOP_LEFT

;


                            

container

 

=

 new ConflictContainer

()

;


                            

view

 

=

 new View

(

 stage.stageWidth, stage.stageHeight 

)

;


                            addChild

(

 view 

)

;


                            

camera

 

=

 new Camera3D

()

;


                            camera.view 

=

 view

;


                            container.addChild

(

 camera 

)

;


                            camera.x 

=

 0

;


                            camera.y 

=

 0

;


                            camera.z 

=

 0

;


    			

cameraController

 

=

 new SimpleObjectController

(

 stage, camera, 

500

 

)

;


                            cameraController.lookAtXYZ

(

 0, 0, 

0

 

)

;


    			//create terrain
    			var terrainBMD:Bitmap 

=

 new TERRIAN_MAP

;


    			

terrain

 

=

 new GFAlt3dTerrain

(

 terrainBMD.bitmapData, new FillMaterial

(

 0xFF0000, 1, 1, 0xffffff 

)

, 10000, 10000, 800, 30, 30

)

;


    			terrain.rotationX 

=

 -90*Math.PI/180

;


    			container.addChild

(

terrain

)

;


    			addEventListener

(

 Event.ENTER_FRAME, enter 

)

;


    		

}


    		protected 

function

 enter

(

 e:Event 

)

:void
                    

{


    			cameraController.update

()

;


    			camera.render

()

;


                    

}


    	

}




}



You can download the example files here EDIT: Also note that you need to edit the GFAlt3dTerrain class change
to
this.calculateFacesNormals

()

;


this.calculateVerticesNormals

()

;